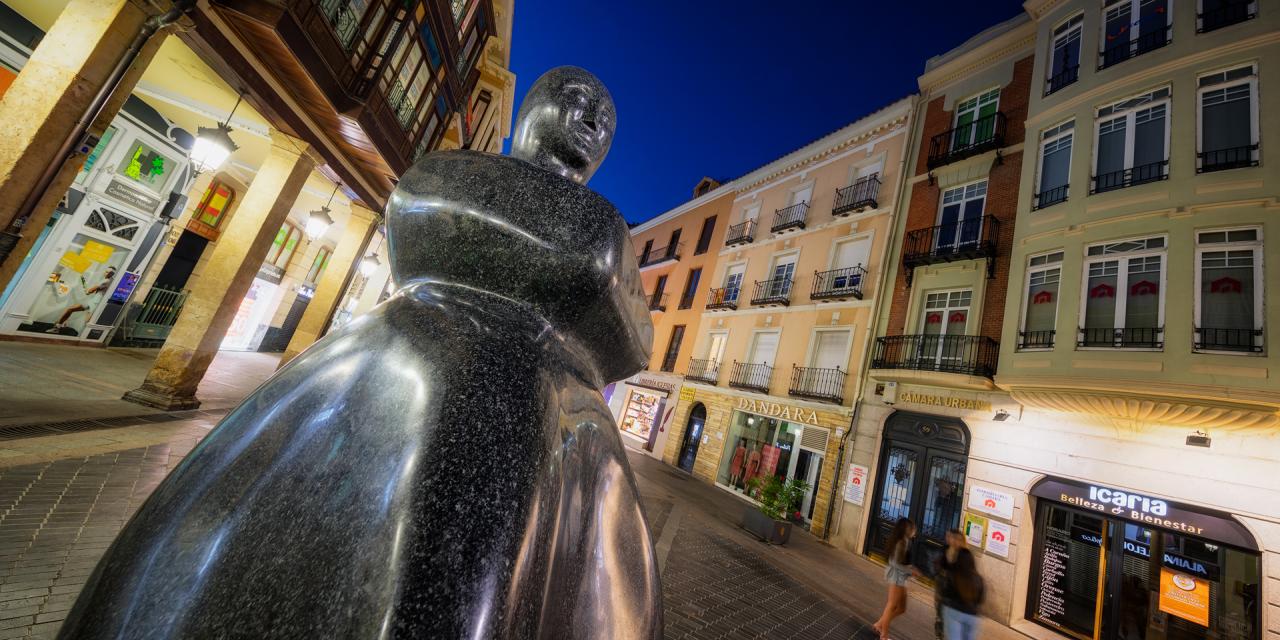 This urban sculpture was made by Indalecio López in 1998, and is a monument dedicated to women.
Called almost since its installation, affectionately, as "La Gorda" due to the voluminousness of the sculpture.
 The volume was not due to the woman's curves, but to her posture, lying down and with her arms across her chest, as an indication of the strength and courage of the women from Palencia, of which history itself has left evidence, with episodes such as the defense of the city carried out by women in May 1388 against the English army of the Duke of Lancaster.

 
Information of interest
C. Marqués de Albaida, 1, 34005 Palencia
You might also be interested:
Contenedor intereses vinculados